The Customer Experience Tool
Making It A Snap To Gather Onsite Customer Feedback
SentimentSnap lets your customers give you feedback with just a couple of taps on their smartphones, enabling you to instantly learn what you're doing right and what you need to improve.
Get Started
Keeping customers happy is hard enough. Gathering helpful feedback from them should be simple.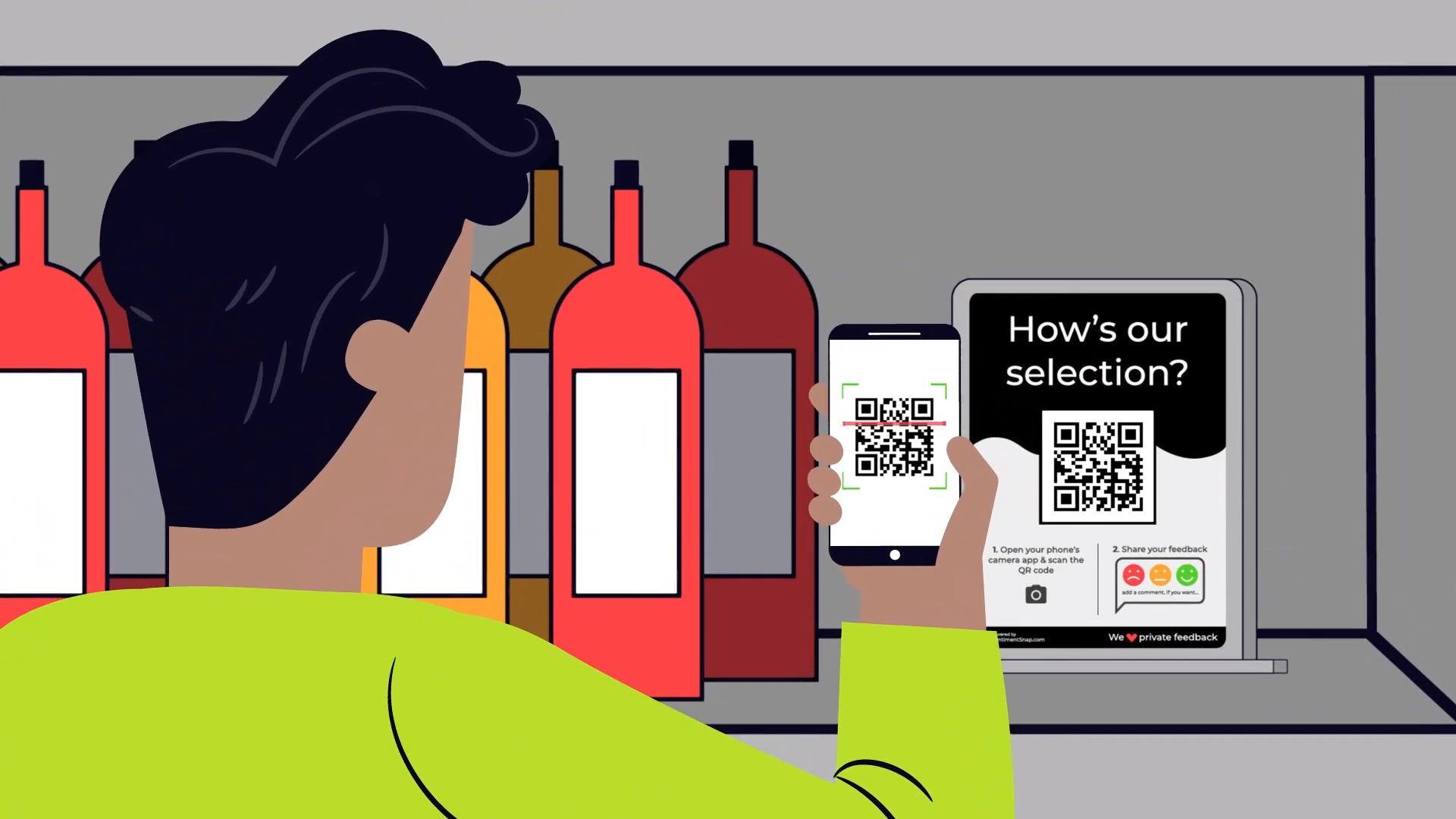 Super Fast
Our unique One and Done feedback system enables your customers to give you honest input in just a couple of seconds. No multi-step survey. No app for them to download. No sign-ups or account log-ins.
Super Easy
They simply scan the QR code on your sign, choose one of three smileys and add an optional comment. It's that easy! In fact, if you have a smartphone handy (and you're not using it to read this!), open your camera and scan any QR code on this page to try it for yourself.
With our solution, you can instantly identify...
The Good
Know when they're happy and why.

Learn if an employee has provided exceptional service.

Capture opt-in leads for marketing follow-up.

Celebrate compliments on social media with our Verified Happy Snap widget.
The Bad
Give your customers an outlet to minimize public shaming on review sites.

Address honest complaints privately and on your terms.

Identify weaknesses and improve your performance.
The Meh
Learn where you might be falling short and why.

Address perceived mediocrity before it affects your business.
At last, an alternative to public yelping
Negative Reviews Cost You
Research has shown that a single negative review can cost a local business up to 30 customers. Depending on your average ticket size, just a couple of bad reviews a month can cause your business literally thousands of dollars a year. And this doesn't even take into consideration the impact of future repeat business.
Ask, and You Shall Receive
While SentimentSnap can't completely stop people from posting nasty public reviews, we do give well-intentioned customers a simpler, faster alternative to letting you know if they're happy or not...and why. We act as a first-line of defense against public shaming with the potential to shield you against the type of reviews that hurt your business.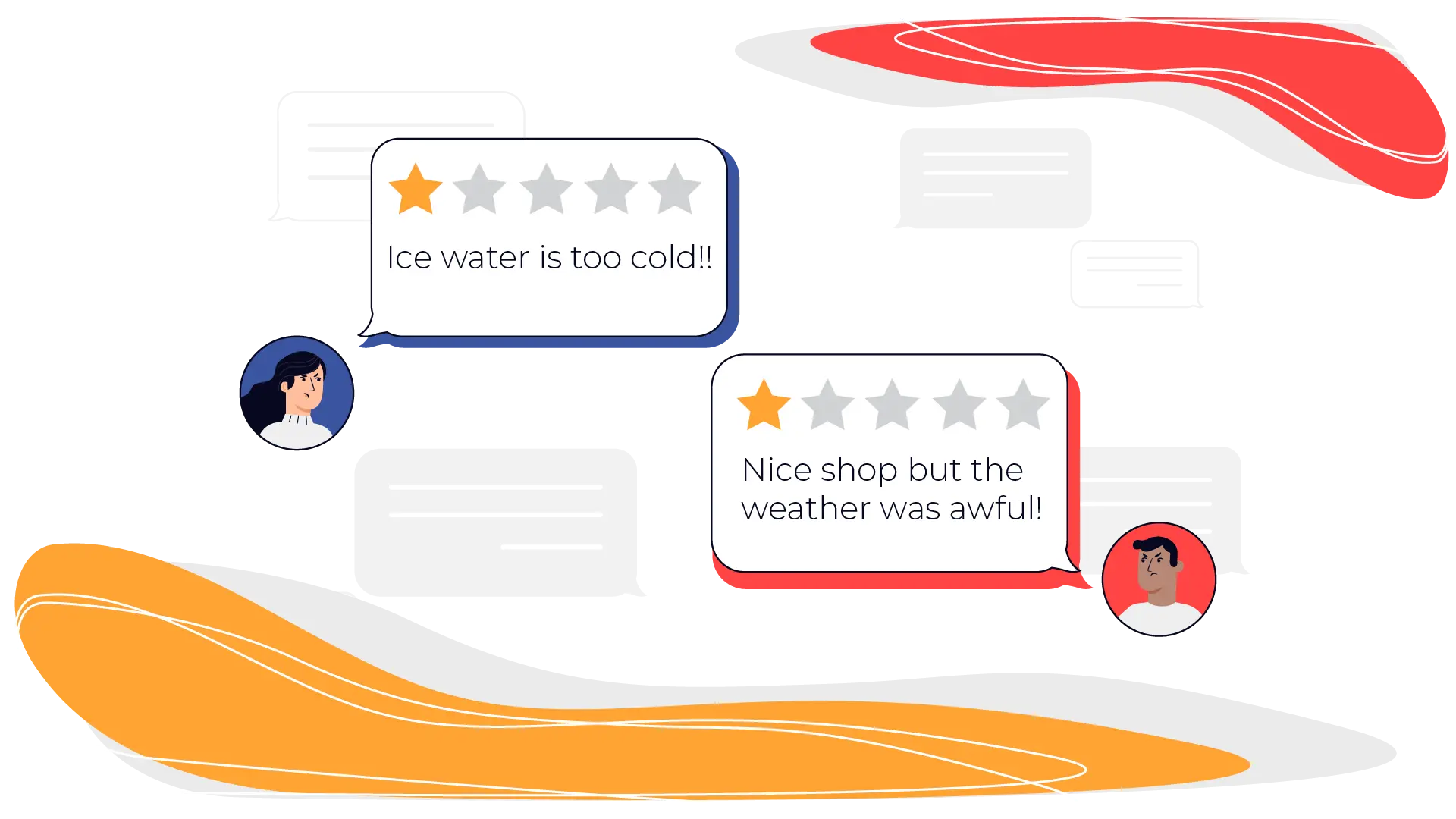 Have your cake and eat it too!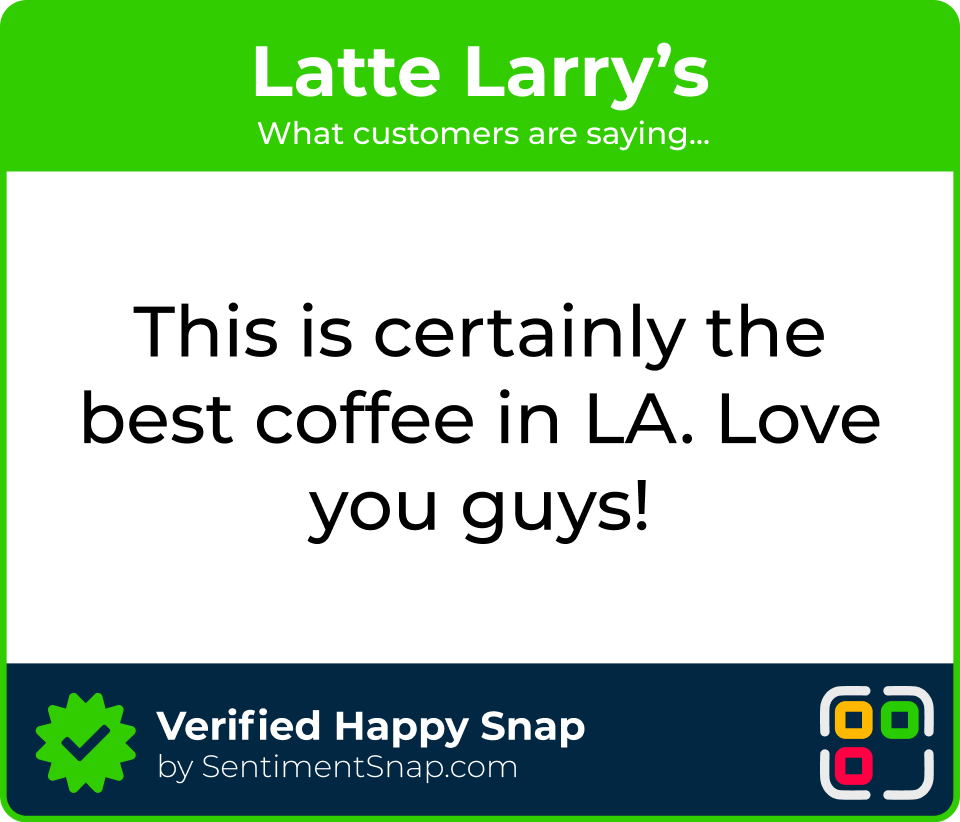 Good Reviews are Good for Business (Source: Captain Obvious)
We get it. Online reviews have plenty of up-side and great reviews are good for business. Of course, your fans will still rave about you on public review sites like Yelp, TripAdvisor, Facebook, Google and others, but regardless, positive SentimentSnap comments don't have to live in the dark.
We'll Help You Celebrate
With our Verified Happy Snaps widget, you choose which of your customer comments you'd like to share publicly. With just a single tap or click, you can post a positive (anonymous- no customer names mentioned) comment, verified by SentimentSnap, to any of your social accounts, or share directly with anyone. Verified Happy Snaps are a great way to celebrate your wins publicly while gaining a steady stream of high-quality, shareable testimonials for your business.
Who it's for
We designed SentimentSnap with brick & mortar businesses in mind. It could be a shop, a salon, a bar, a restaurant, a boutique or any number of other types of physical businesses. Whether you have a single location or multiple locations, we've got you covered.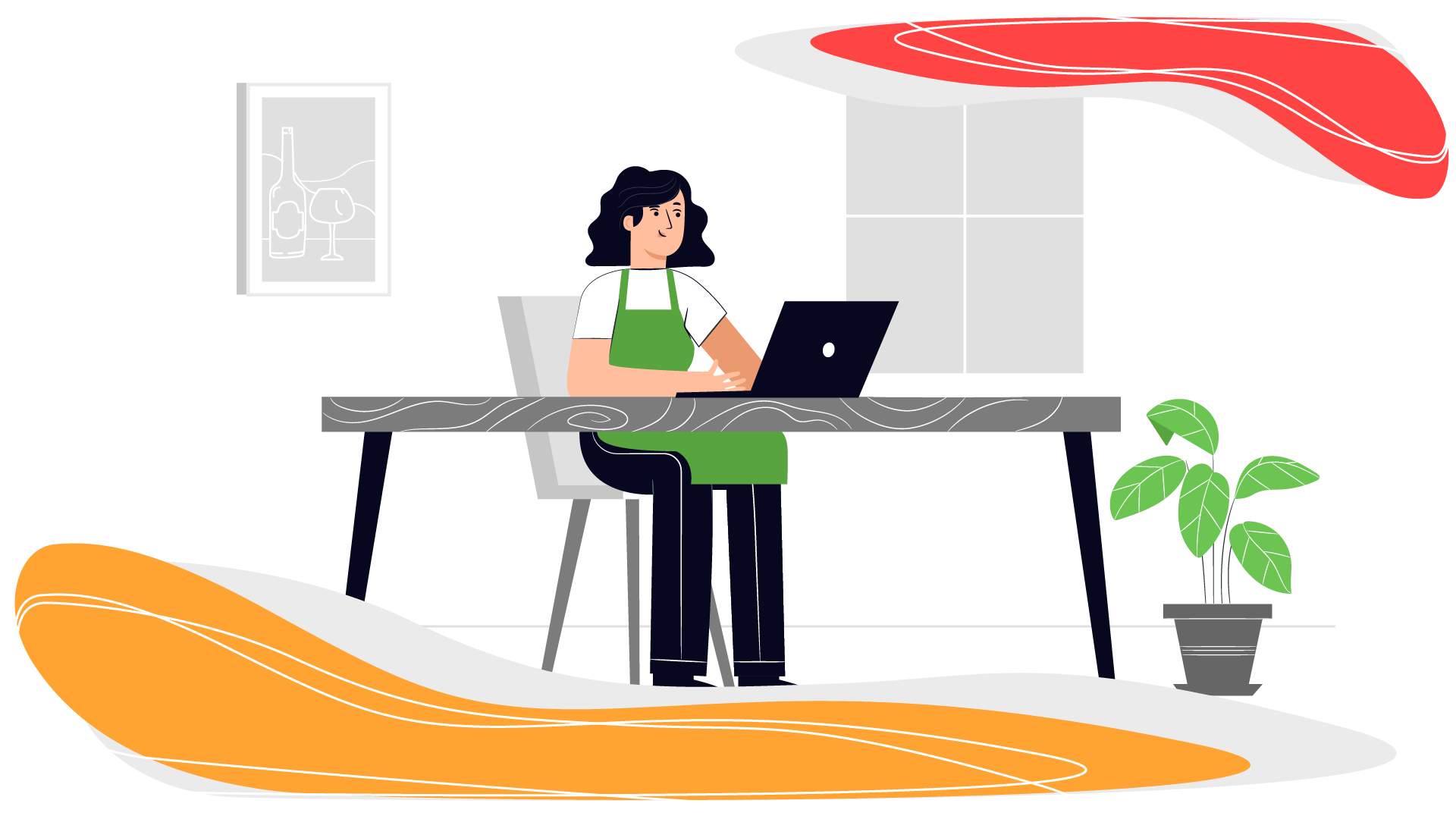 You care about customer feedback and look to continually improve your business.

You don't have the time or know-how to design complicated satisfaction surveys.

You stay on top of reviews but are frustrated by the many frivolous, unhelpful comments that hurt your reputation.

You look for an affordable solution to give your customers a voice while managing the good, bad and ugly…on your terms.
Why you'll love SentimentSnap
Private-first
It might be good. It might be bad. But at least the feedback is for your eyes only unless you decide to share a positive comment (anonymously) on social.
Share the love
Our exclusive Verified Happy Snaps widget allows you to publish positive comments (anonymously) on social.
Touch-free
Customers scan the QR code and use their own smartphone. There's nothing to download, nothing to touch and it's super fast and easy.
Data in your pocket
Our easy-to-use mobile client app lets you view your results in real-time, receive notifications when someone submits feedback...and more!
Engage customers
They'll appreciate that you care and that you're a customer-centric organization. You'll gain insights to things that you otherwise may only see in your online reviews.
Capture leads
Customers can opt-in to your email marketing list, enabling you to easily create relationships and build loyalty.
Boost profits
Minimize the damage of negative reviews by giving your customers an alternative and help your business soar to new heights.
Keep tabs
Your employees may be great but, as they say, "when the cat's away…" With SentimentSnap, you'll know when your staff is doing a great job or not, even when you're not there.